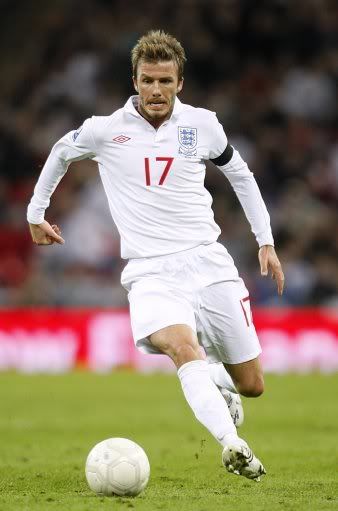 David Beckham came on in the second half of England's World Cup qualifier against the Ukraine.
David's best chance to score came from a free kick. He was so close, and his pained expression in the picture below, shows how disappointed he was.
David's biggest contribution came in with four minutes to go, after the Ukraine equalized via Andriy Shevchenko (David's AC Milan team mate).
England captain John Terry netted from close range following a David Beckham free-kick to put England in the lead and to end the scoreline at 2-1.
At the end of the match, David swapped shirts with Shevchenko. This is really rare as David doesn't always swap jerseys.
Victoria, boys and David's family were of course in the stands to cheer David on.