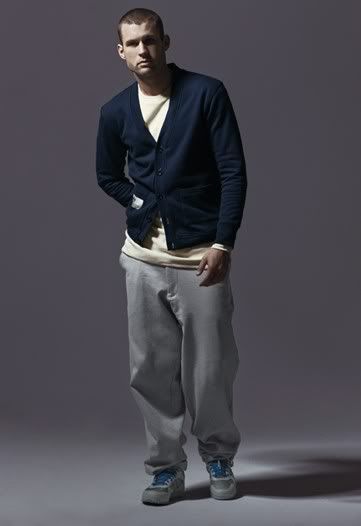 Taking inspiration from his fashion designer wife, David Beckham has added designer to his résumé.
He collaborated with James Bond, owner of the Undefeated sneaker-freak boutiques, on a fall-winter men's collection for Adidas Originals by Originals.
Designers Jeremy Scott and Kazuki, who created spring collections for the label, have also reenlisted for fall. (Scott's range includes women's wear.)
Beckham frequents Undefeated in Los Angeles and someone at Adidas, aware of their mutual admiration, proposed they collaborate. Their design approach was to update classic American sportswear with fashionable silhouettes and details.
The apparel range features materials such as leather, cashmere and silk, while the footwear builds on iconic Adidas styles. The duo also developed accessories and thermal layering pieces.
However, Beckham, who already has an athletic endorsement relationship with Adidas, has no plans to use his image or personal appearances to promote the new line.
What do you guys think?
I think it's quintessentially David, I can so picture him wearing this.
Source: WWD
Thanks Ruby