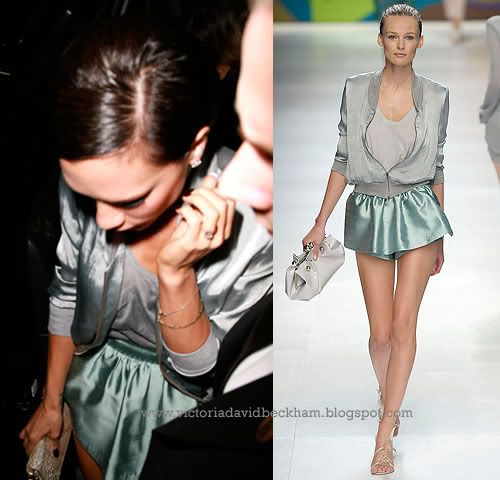 It's still proving difficult to find a decent full length picture of Victoria Beckham at Cecconi's last night, and the way she ran it, this maybe the best we are going to get.
Victoria Beckham wore a really cute ensemble from Stella McCartney's Spring 2009 collection.
It consisted of a grey bomber jacket, a sheer grey vest, and a mint short skirt.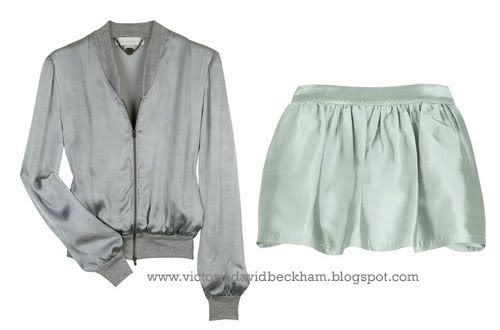 Both the
jacket
and the
ruffled short skirt
are available to order from Net-A-Porter.com
Thanks Vlada