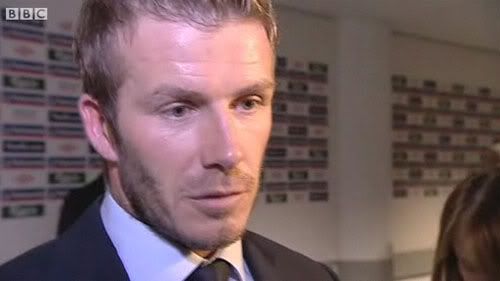 CLICK HERE
to see David Beckham's post match interview with the BBC.
As David is talking to the reporter he notices that another journalist is pushing a female journalist, so he stops the interview and says to the man
"Mind the lady, please"
.
Such a gentleman. I love him so much.