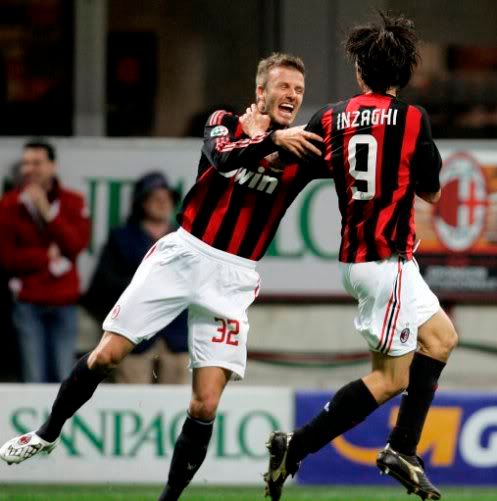 When will managers learn?
NEVER leave David Beckham on the bench, as he is vitally important for EVERY game.
David proved that tonight by producing display of pure brilliance, as AC Milan moved up to second in Serie A with a 5-1 win over Torino.
David started the match after two games as an unused substitute after an apparent "shoulder injury", and set up the first two goals of a Filippo Inzaghi's hat-trick.
Beckham first found Inzaghi after nine minutes from a free-kick, but the Milan striker had strayed offside, and the goal was ruled out.
Four minutes later the Inzahgi scored from a Beckham corner and on 37 minutes a clever chip into the box from David again found Inzaghi head's to make it 2-0.