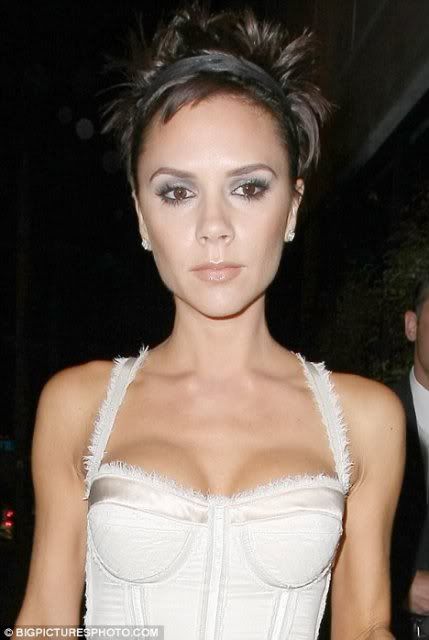 If you were in any doubt that Victoria Beckham has lost weight recently, I think these picture will prove that she has.
Victoria visited Eva Longoria's LA restaurant Beso last night, looked even thinner than usual as she stepped out for the evening in a white Dolce & Gabbana corset dress, which accentuated just how lean she has become in recent weeks.
We were praising Victoria during the summer, as she appeared to have put on a bit of weight which really suited her.
No doubt the press will start calling her Skeletal Spice again.
On the plus side, she is wearing
Dolce & Gabbana
again. Some of her best looks were wearing their clothes.
Source