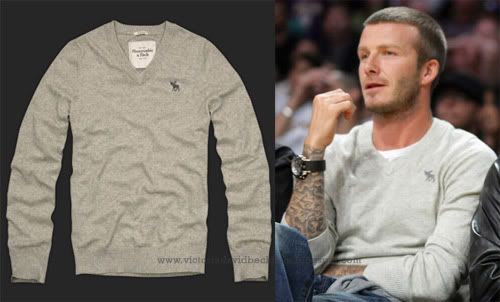 Those of you wanting to know where David Beckham's sweater is from in the last set of pictures, it is of course from Abercrombie & Fitch.
But I guess you already guessed that from the very distinctive moose emblem.
You can buy his sweater for £80 from
Abercrombie & Fitch.com
.
Source