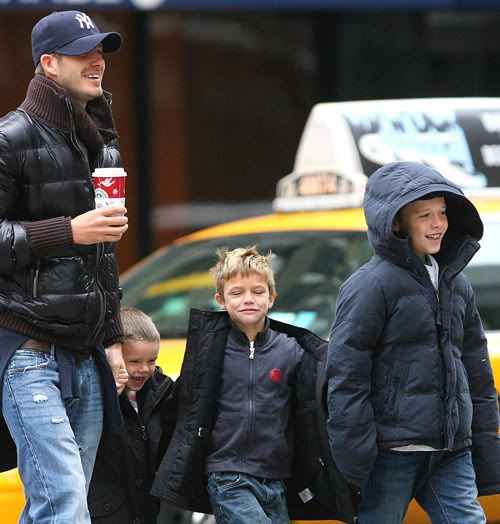 PLEASE PLEASE PLEASE can the Beckham's move to New York PLLEEEAASSEEEE.
Here are some new pictures of the Beckham boys today.
They first had breakfast at
Starbucks
, and then went to buy Victoria some underwear at
Victoria's Secret
.
She is so lucky.
The pictures are so cute. I love it when David is in charge of the boys.
The cutest picture is of David taking pictures of his boys.
♥ them so.
Source
Source