OK, I just found these pictures, and if this does not prove my point nothing will.
The group would not have been aware that the paparazzi were talking pictures of them inside the circus.
Look at how far part they are.
Those who said that they would have been more friendly away from the paparazzi, I say Nooooo.
They just are not friends, and they don't have to be, and it is OK if they are not.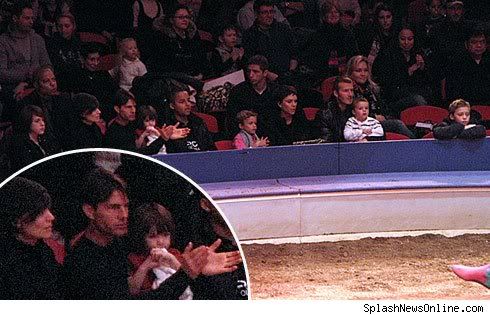 Source
&
Source