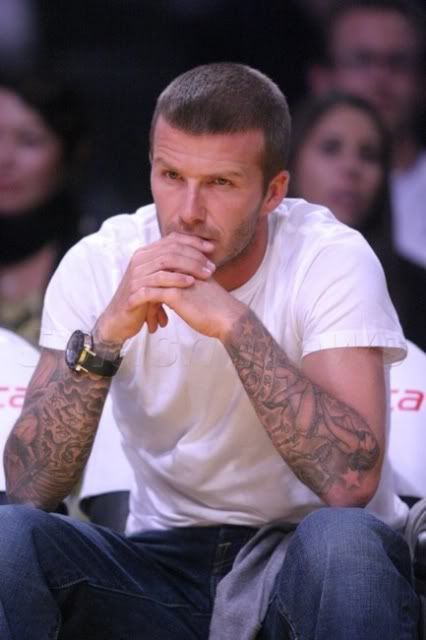 David Beckham looked to be having a good time at the LA Lakers game yesterday, despite appearing to go alone.
He was sitting next to Francesca Leiweke, who is the daughter of LA businessman Tim Leiweke.
Obviously the media is saying that she was flirting with him, but lets face it, what woman wouldn't.
Chicago Bulls 109 - LA Lakers 116.
The next game is on Friday.
Splash photos