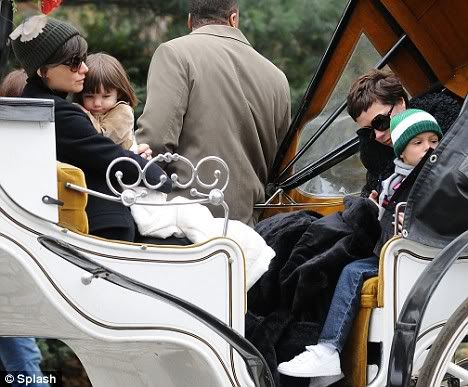 I can feel the chill from here.
OK, I am going to break my silence on this issue of Katie and Victoria "being friends".
I know how I am around my girlfriends, work colleagues, my sister or any female, we gossip, we share banter, we interact with each other.
There were many paparazzi pictures of this trip to Central Park, and not in one photo are Katie or Victoria interacting with each other at all.
Any body language expert will tell you that both ladies are not happy in each others company, especially in this picture above.
Sorry I saw this pictures and decided to address it.
I know many of you will not agree and many will blame the picture agencies for releasing certain pictures, but I just believe that they are not as close as they used to be.
This is just my opinion, which does not make it a fact.
Click here
to see more pictures of them together.
Source