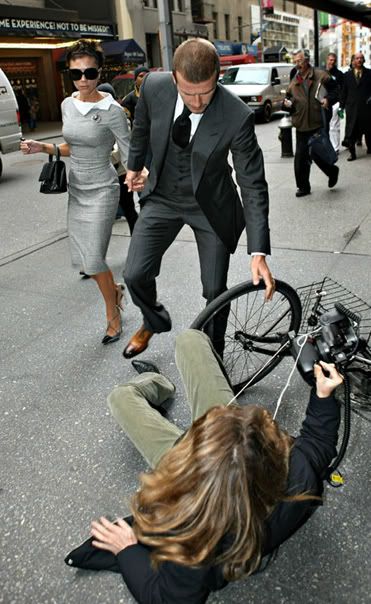 Proving what we already know about him, David Beckham shows what class he has by helping a paparazzi when he fell over.
Many celebs would walk right over the paparazzi when this happens, but not well-mannered Becks.
♥ him.
UPDATE: It turns out that the paparazzi that fell over was a woman, which makes what David did even more noble.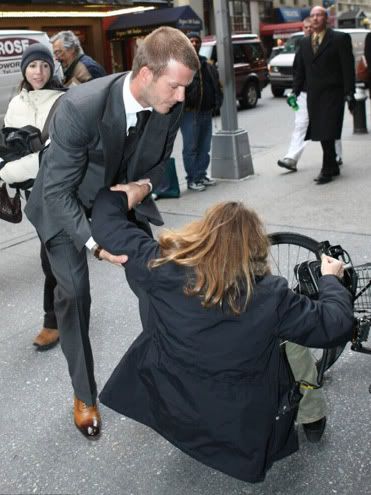 Source
&
Source