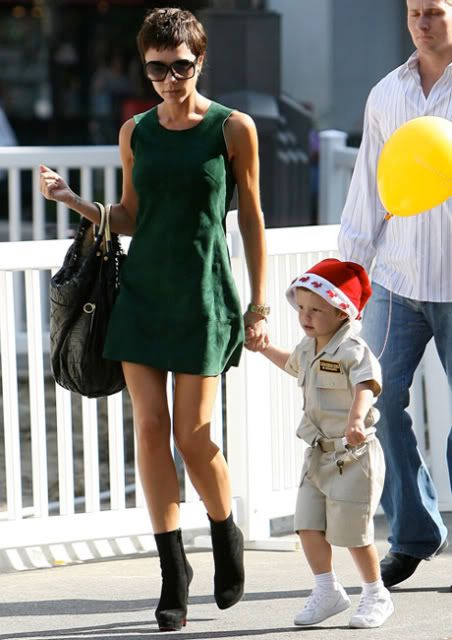 Victoria Beckham took her little man to the Grove in Los Angeles today.
Dressed in an emerald green mini dress and her favoured
Christian Louboutin
boots, Victoria looked amazing, and surprisingly not a frail as she did in London, so I am guessing it was just a very bad set of photos.
Cruz was a comical as ever wearing a safari outfit, but later swapping the safari hat for a Santa hat. I love how he is only 3, but knows how to express himself.
Source
&
Source