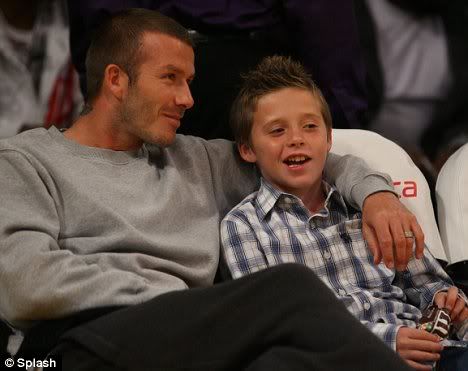 David Beckham enjoyed a bonding session with his son Brooklyn at an Lakers game in Los Angeles yesterday.
The football star wrapped his arm tenderly around his eldest child, who looked delighted at having his father's attention all to himself.
The pair cheered on as their team defeated the Houston Rockets by the final score of 111-82 at Staples Centre.
Source
&
Source
&
Source