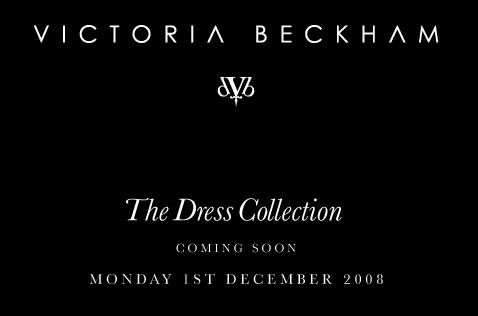 Victoria Beckham's new dress collection finally goes on sale to the public on Monday via her new website. It will also hit Selfridges shop floor on Wednesday.
The collection, which she unveiled to the fashion press during New York Fashion Week in September is made up of 10 chic, lady like, structured and tailored styles.
On her new website you'll be able to buy the dresses and also watch a short film, starring Mrs Beckham herself, and her creations.
SO excited. Can't wait until Monday.
www.victoriabeckhamcollection.com