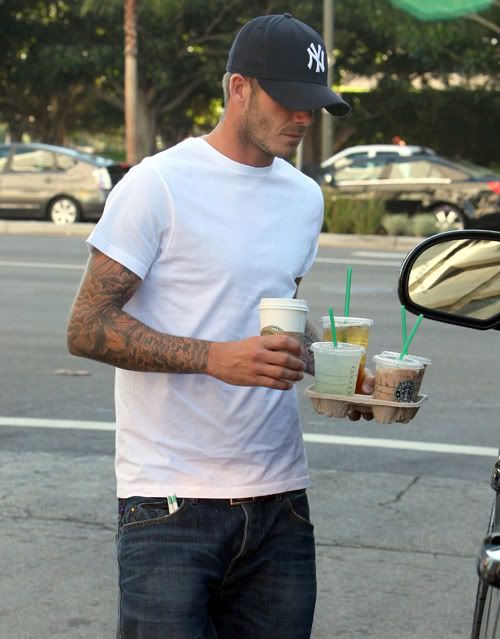 In my next life I want to come back as the straws in David Beckham's pocket.
David must be thirsty because he not only got a coffee, but 2 frappuccino, a lemon drink and an iced tea. -this is a joke by the way, for those who don't get irony-
He grabbed the drinks before headed out to practice ahead of the MLS Cup 2008 on 23 November.
David has not yet even gone to AC Milan, but there are already talks for a second loan period at AC Milan - to help him gain a place in England's 2010 World Cup finals squad.
David is joining the San Siro side in January for a two and a half month spell, designed to keep him match-sharp for internationals against Spain, Slovakia and Ukraine at the start of next year.
But the LA Galaxy star will return again before the 2010 finals if the first loan is deemed a success by Milan.
Source