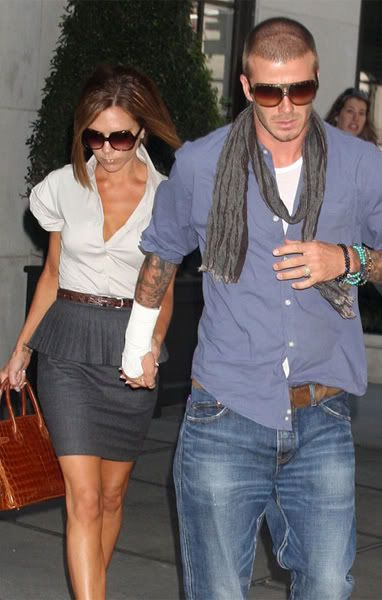 Here is David and Victoria Beckham heating up New York today with their hotness.
God they are a beautiful couple.
David is wearing a cast on his right wrist, which he recently injured I guess from playing yesterday, but I don't recall him sustaining an injury.
They are in New York as Victoria is due to present at the CFDA awards held later this evening.
She is representing Marc Jacobs tonight, so she will definitely be wearing his designs.
For those who are wondering, David's next game is on Saturday at home against the Colorado Rapids.
Source