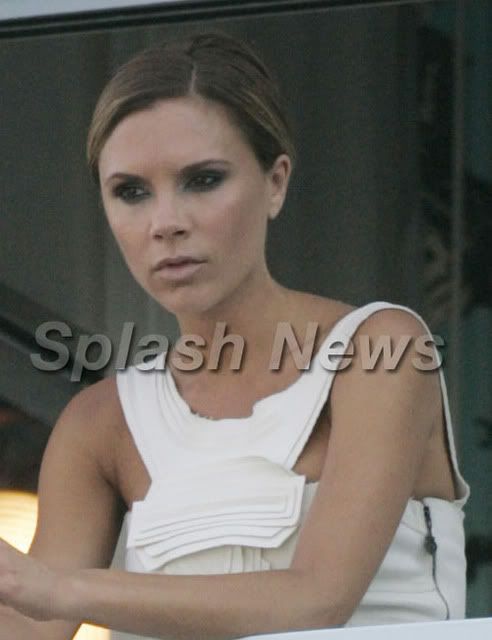 Victoria Beckham looked relaxed and at ease with the paps presence yesterday as she took a break from a photo shoot at a hotel in Los Angeles.
Victoria had her hair scraped back and sported a white designer dress as she lent over the balcony to enjoy the California sunshine.
It is believed that Victoria will be appearing in Allure magazine soon so maybe this is what the shoot is for.
Source