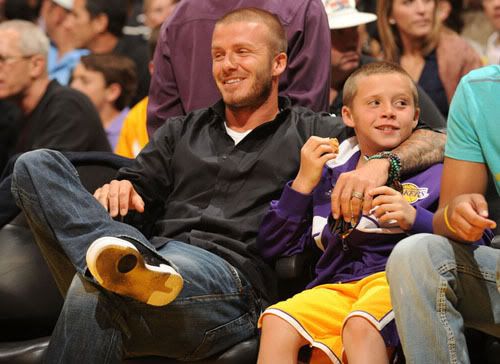 Now we know why David Beckham was rushing to get out of LAX. He had a B-ball game to watch.
David and Brookyln watched the Lakers keep the finals alive, by beating Celtics 103-98 in Game 5.
I just love the picture below of David Beckham dwarfed by LA Lakers' star Didier Mbenga. David looks so cute and tiny, despite being 5ft 11in like me.
Source
&
Source