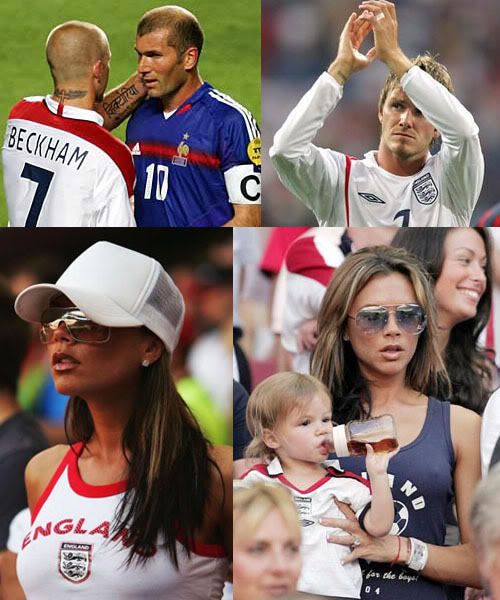 Euro 2008 is about to start and I am going to watch it as I love football, but I will watch it with a heavy heart.
No England
No Zidane
No David Beckham, but more importantly,
No Victoria
.
I will miss the camera crews paying more attention to her than the game , I will miss her on the stand cheering on David with her variety of England tops and caps. I will also miss the WAG wars as the other WAGS try and fail to out posh, Posh.
As Victoria would say
"As If Love"
.
I have adopted Portugal as my team for this championship, as I think with Cristiano Ronaldo they have a the best player in the world.
My second team is France, as ex-Arsenal player - Thierry Henry and Arsenal captain William Gallas are in the team.
Enjoy the games, whoever you support.