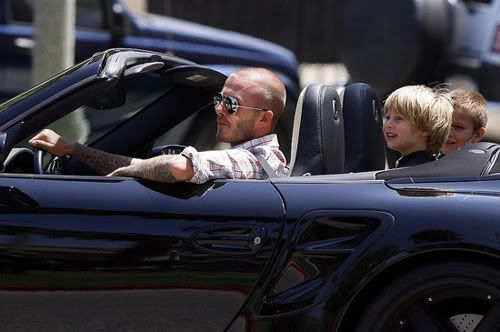 Mark Wahlberg wants David and Victoria Beckham to leave Los Angeles -- because the constant attention the couple receives is causing a huge disturbance in his neighborhood.
The actor says he is furious with the photographers hanging around his back garden trying to get pictures of David and Victoria.
When asked if he had met David, Wahlberg said jokingly,
"No, but that f***er lives down the road from me, man"
"He has to go back to the UK, because he has the paparazzi all over my house."
He added,
"I was in the UK for the last week and they don't want him back there. They said, 'Keep him over there!'"
What an asshole. Sorry to swear, but he is. Mark's problem should be with the paparazzi
not
David. And to call David a f**ker is just unbelievable.
Mark is officially on my hate list.
Thanks Nicole
Source