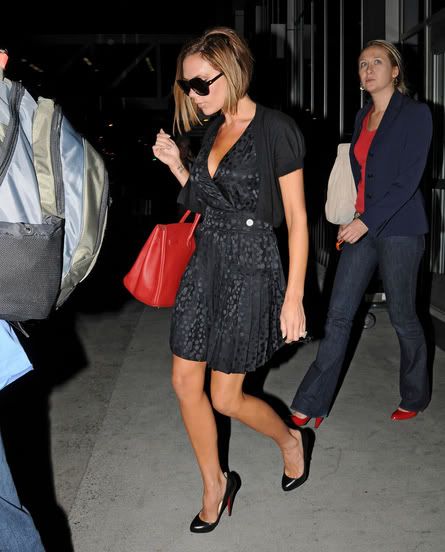 A tired looking Victoria Beckham has arrived back in LA after a busy week of weddings, awards, Conde Nast meetings and shopping.
I love the red coordination with her and her assistant.
Do you think it was planned?
Hopefully we will hear in the coming weeks what the Conde Nast meeting was about.
I pray it is a cover.
Source