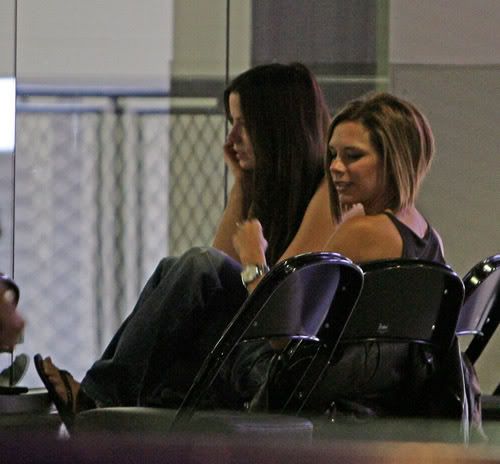 Whilst David Beckham was playing against Washington DC, Victoria Beckham went to an ice skating rink with her sons at the Toyota Sports Center in El Segundo, Los Angeles on Sunday afternoon.
Victoria was seen her with Romeo, and pal Kate Beckinsale, who brought along her director husband Len Wiseman and daughter Lily.
Victoria is again wearing a much more casual look of baggy jeans and flipflops.
Source