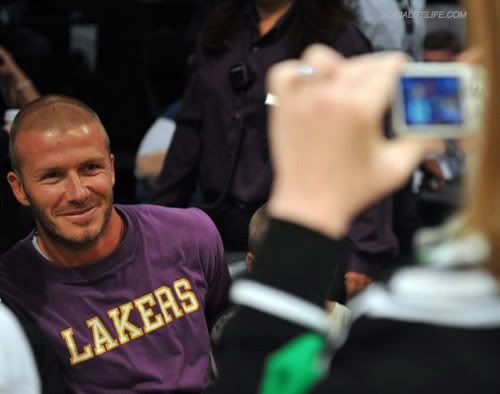 Hi everyone,
It was good to get back to the MLS and get a win against Colorado Rapids in my first game since returning from England duty. I felt after the thrashing they gave us in the first game of the season we had something to prove and in the first half we played some brilliant soccer. At 3-0 up just after half time we were cruising and maybe we got complacent and let them back into the game, but we managed to hang on and win, which is a testament to the team and the winning spirit that Ruud Gullit and the coaching staff have brought to the club.
It's great to look at the table and see us sitting at the top. The Western Conference is very tight though, so we need to make sure that we're focused on trying to win every game from now on, starting with San Jose Earthquakes this Saturday.
I was a guest on a Jimmy Kimmel special called Jimmy Kimmel Live: Game Night, which was on just before the LA Lakers v Boston Celtics NBA finals. It was great fun and, of course, as a Lakers fan I was pleased to see them win.
That's all for now.
Take care,
David
I wish that was me in the photo with him :(
Source
&
Source