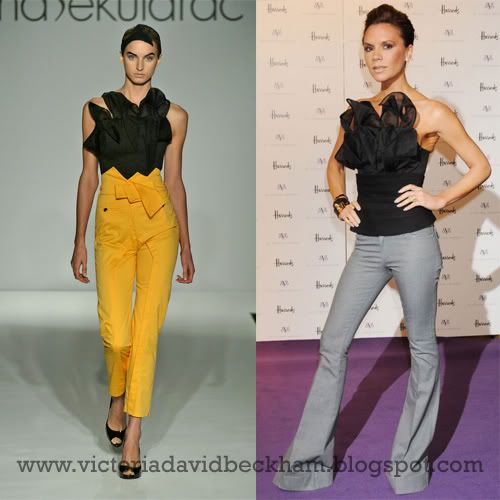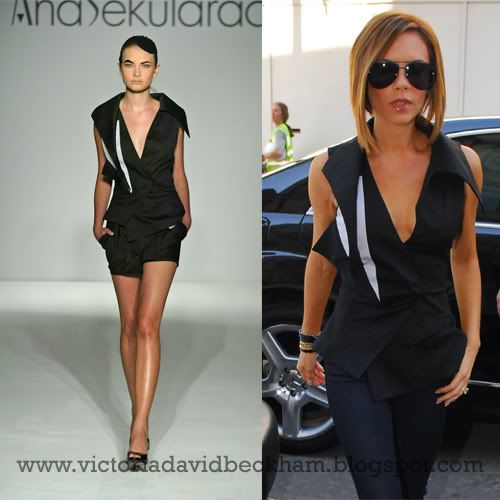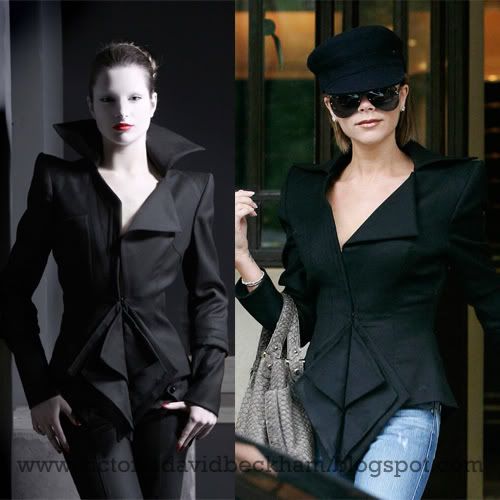 I have been on the hunt to find out these three pieces from Victoria Beckham's closet which she wore on her last visit to London.
Finally I found out that they are all made by the talent designer
Ana Sekularac
.
I went to meet the designer this week and you can read all about it
here
on my other blog.
Source
&
Source