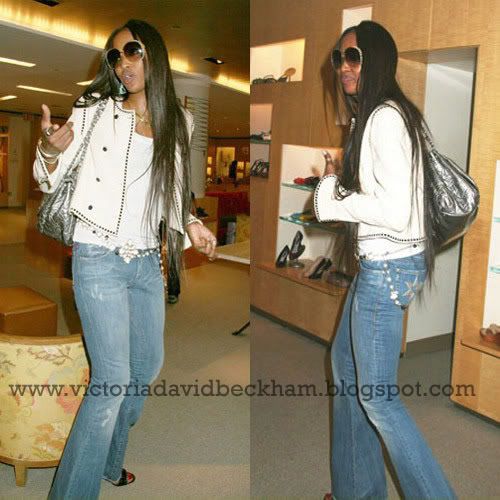 Last week Naomi Campbell announced that Victoria Beckham had made a pair of jeans especially for her long legs and named them the
Naomi
jeans.
Naomi said:
"I love the fit, model and cut of the Naomi jeans Victoria Beckham has designed. I have already worn them many times and people always stop and ask me the make of my jeans. Victoria did a great job capturing a stylish Seventies rock jean look."
The jeans are said to retail at £250 a pair and you can see Naomi modeling the jeans above.
Do you think Victoria will get Naomi to model her new collection?
Source