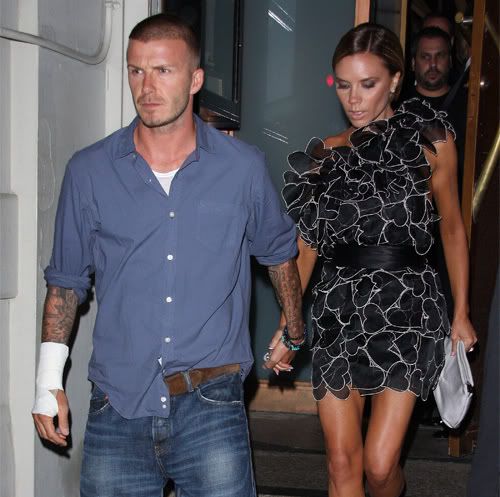 "Jimmy Kimmel Live"
is to run special half-hour prime time shows on each night ABC airs the NBA finals.
Beginning Thursday, June 5, Kimmel will welcome special guests such as David Beckham, Edward Norton, Charles Barkley, Liv Tyler, Adam Sandler, Eminem, Shaquille O'Neil, Magic Johnson and New Orleans Hornets guard and 2008 MVP contender Chris Paul, among others, ABC said.
I guess David got this from being such a Lakers fan. Can't wait to see it on You Tube.
To see the schedule
click here
.
Update: David will appear on the show June 10. Thanks jdg6385