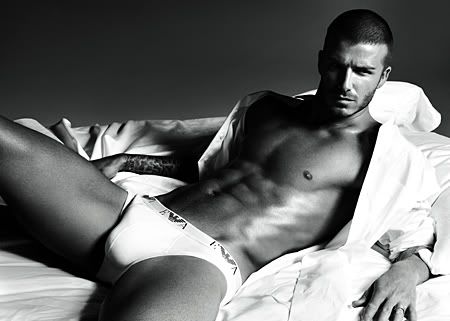 I am sure you ladies will agree that we haven't yet gotten tired of David Beckham's underwear ads for
Emporio Armani
, and I am excited to inform you that a new batch is on the way.
Tomorrow the brand will unveil a new image of David in his underwear, as he appears for his second underwear campaign at Macy's in San Francisco.
The picture will be displayed on a giant mural overlooking an amphitheater adjacent to Macy's that seats 6,000 people. So everyone can comfortably sit down and admire him in all his perfect glory.
This second Beckham campaign was shot by Mert Alas and Marcus Piggott on a Malibu beach.
It is bound to be hot.
The unveiling takes place at 5 pm tomorrow, and the campaign images will go up online at
emporioarmani.com
on June 23.
Bring it on.
Is anyone going to his signing tomorrow?