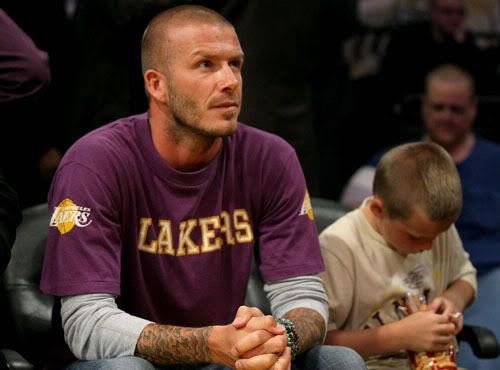 David Beckham spent some father-son bonding time with Brooklyn, during Game Three of the 2008 NBA Finals between the LA Lakers and the Boston Celtics on Tuesday at the Staples Center.
The Lakers beat the Celtics 87-81.
Other A-listers were there including Sylvester Stallone, Eddie Murphy, Steven Spielberg, Hugh Hefner, Tobey Maguire, David Arquette, Hilary Duff and Fergie.
Source
&
Source