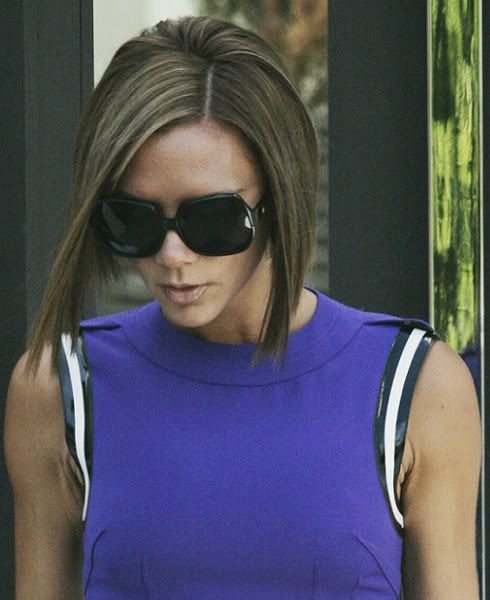 Victoria Beckham and the Spice Girls are reportedly set to appear on Oprah.
No exact date has been set yet, but it would be a 'major' for the girls to appear on such a show, especially following Victoria's appearance on Ellen tomorrow.
These new pictures are of Victoria wearing a gorgeous purple fitted dress as she visited Nicky Chapman yesterday.
Source