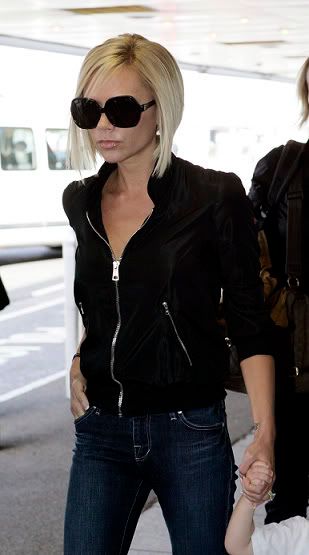 On Saturday Victoria and Cruz Beckham headed back to LA from London Heathrow Airport.
A story has come out in the press from a fellow visitor at the London Chest Hospital told press where Ted Beckham was treated. The visitor claims:
"Victoria was offered a cup of coffee by one of the staff. But she wanted to know what kind of water had it been made with—bottled or tap. Obviously it was tap water and she said, 'No, thank you'."
"The staff were bemused. Water is boiled anyway, so people didn't understand what the problem was."
the insider adds.
I am not a snob, but I would not drink or eat anything from a hospital either...if this story is indeed true.
Source
&
Source