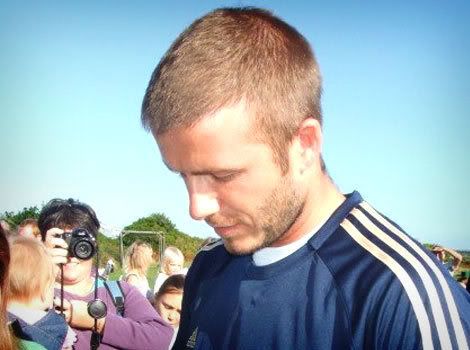 Hi everyone,
I'd like to start this week's blog by letting you know about a very important game that LA Galaxy are playing. The team will be playing against Hollywood United FC in a friendly game on November 4th to raise money for all those affected by the recent wildfires, which have devastated a large part of Southern California. So if you can come along it would be great to see you there to raise money for this very worthy cause.
Although the regular season has come to an end, I'm still busy working on my fitness and the Galaxy still have some friendly games coming up in Vancouver and Minnesota, which will help with my overall match fitness. I'm going to be working hard and I hope these games will lead to me being considered for England's matches against Austria and Croatia, but of course its up to the manager to decide who he picks!
I'm writing this blog from St Mary's in the Scilly Isles, where I'm currently filming a brand new Adidas advert with Steven Gerrard. Although it's a busy filming schedule, I've managed to meet some of the islanders, including the children and it was great to have a kick about with them. The islands are amazing and beautiful and I'd love to come back with the family for a holiday.
Anyway, I'd better get back to it.
Speak to you soon
David
I love him xxx

He better get picked for the England game at Wembley on 21 November, as I have tickets.
Source