Victoria Beckham is back to her more natual colour of brunette.
I did love the blonde, but I much prefer her as a brunette.
She spent hours at the
Jessica Galvan Hair Studio
in Beverly Hills on Friday to achieve this look.
I just wonder how this hair colour change will affect the promotional materials already done, like the video and group pictures.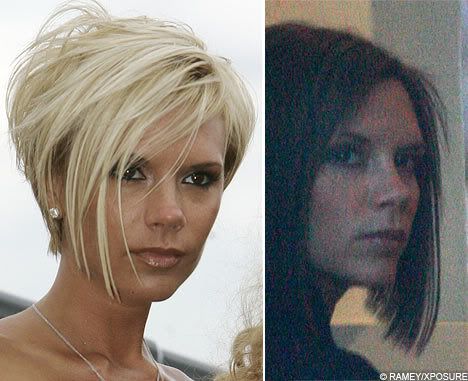 UPDATE:
This is apparently just the beginning of the transformation. There is talk of a new cut also.
Source