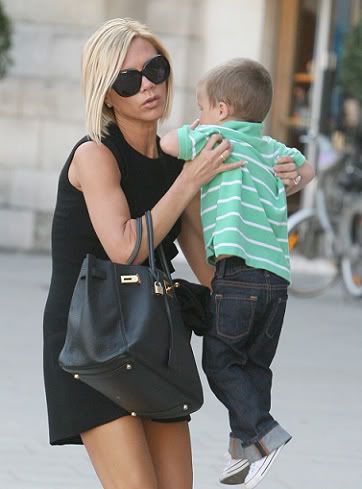 I just found these cute photos of Victoria Beckham taking a stroll her son Cruz at the Place Vendome in Paris a few days ago.
How does she do it? Juggling a successful career, motherhood and being a fantastic wife. Some of us would be lucky to have one of those things, but she really does have it all.
I love how she always manages to look FABULOUS while carrying a child, her Hermes, while tottering on 5 in heels. Superwoman.
Source