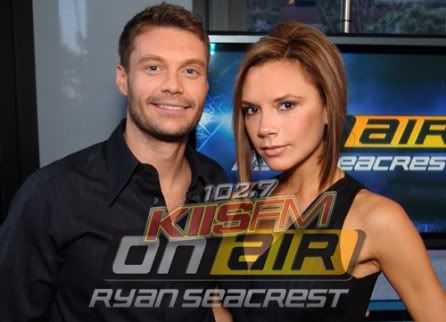 Victoria Beckham was live on Ryan Seacrest's radio show this morning in LA.
She talks about the her kids dressing up for Halloween, her new hair do, the Spice Girls, her book and her hubby David.
Ryan continues to insist David and Harry Potter sound the same and he plays a clip, which is very funny.
To
listen click here
.
Source