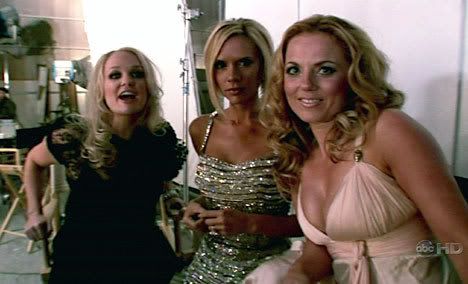 Here are some behind the scenes pictures from the Spice Girls new video shoot.
Melanie Brown is appearing on
Strictly Come Dancing
in the US and her fellow Spice Girls recorded a message to the SCD viewers.
Emma joked:
"Please vote because she's fab. We need her in - because then she's not with us."
Their endorsement appeared to have the right effect on the show's judges - she landed a score of 29 out of 30, securing the number one spot on the competition's leader board.
In the picture, Victoria is wearing a gorgeous
Dolce and Gabbana Fall 2007
dress.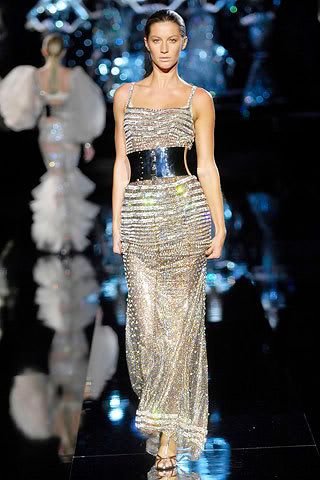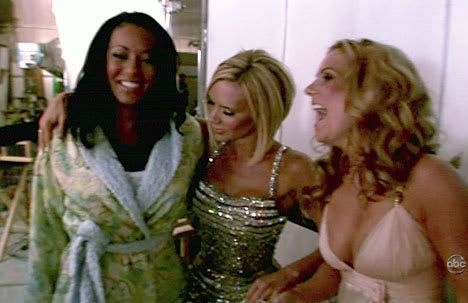 I can't wait to see it full length on Victoria.
Source
&
Source