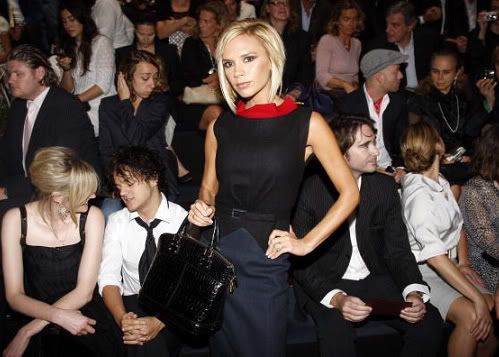 As promised, here are those front row pictures of Victoria Beckham at the last show of Paris Fashion Week, Louis Vuitton.
For those writing to me saying that Roberto Cavalli designing the Spice Girl Tour costumes are not true read this:
"I wouldn't have missed this (Cavalli's store opening) for the world, Roberto is designing all the costumes for the Spice Girl's tour"
Victoria
revealed.
See I only post
believable
rumours, not stupid rumours like Jennifer Lopez being the support act for the Spice Girls. Whoever thought that rubbish up has a very vivid imagination.
Source