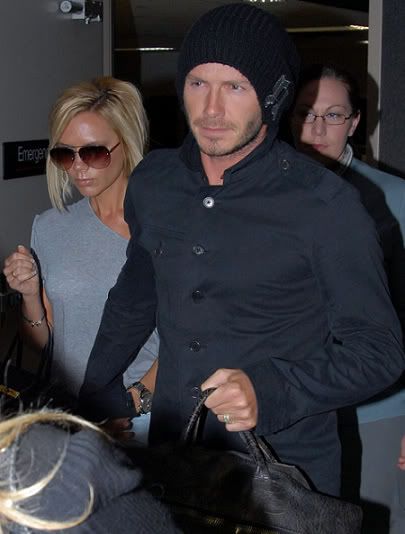 Here are some pictures of David and Victoria Beckham when they returned to LA after their dash to London following Ted Beckham's heart-attack.
David looks less stressed, safe in the knowledge that his dad is OK.
There have been reports that David will be inviting his dad to LA once he has fully recovered, as Ted is yet to visit the Beckham's in LA.
Source