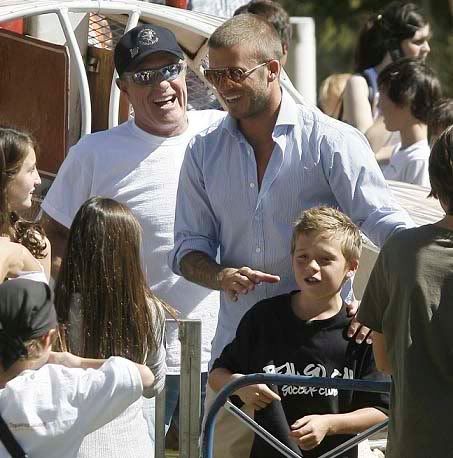 Here you go Buddy, and the rest of you dying for some new David Beckham pictures.
Yesterday David took Brooklyn and Romeo to their school fete. Victoria's parents were also there.
The kids played on the many activities, whilst David looked on as he was surrounded by other school kids eager to get close to the football player.
Source