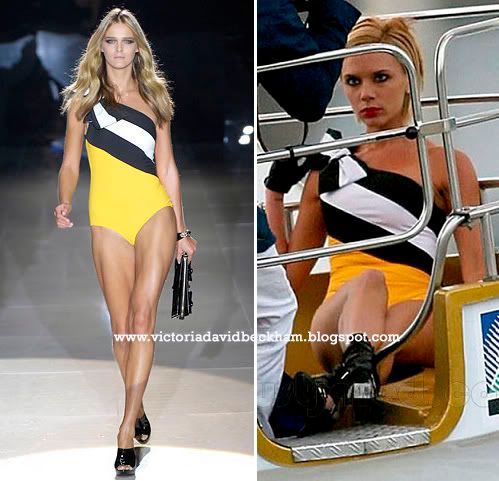 Victoria wore many great outfits on her
Elle magazine
photo-shoot yesterday.
One was this sexy yellow, black and white Gucci swimsuit with a cute bow, which she initially hid under a blue coat.
This swimsuit was only just shown last week at Milan Fashion Week, so Victoria can be the first to claim to wear it after supermodel Carmen Kass.
A
BIG
thank you to Posh Lover for the ID.
Source
&
Source