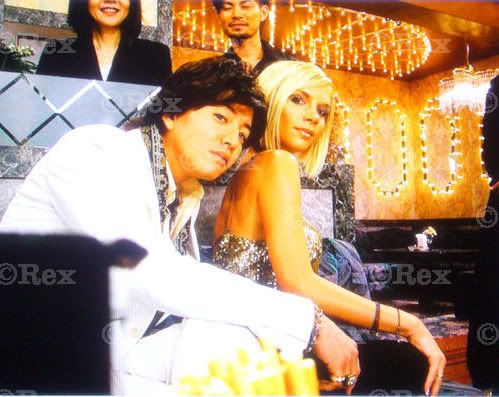 On Monday Victoria Beckham was shown on Japanese televison.
Victoria was a star guest on Smap Smap which is hosted by Takuya Kimura and Goro Inagaki, aka Hikaru and Yuga of the Japanese chart group Smap.
During the appearance Victoria revealed that husband David sends her a single yellow rose every day and has kept up the romantic tradition since before their wedding in 1999.
She also admitted that she is addicted to Mango and a huge fan of Japanese fashion.
I love the sequined silver dress that she is wearing.
Looks like she like to smile in Asia. I wish she would smile more in general as she is so pretty when she does.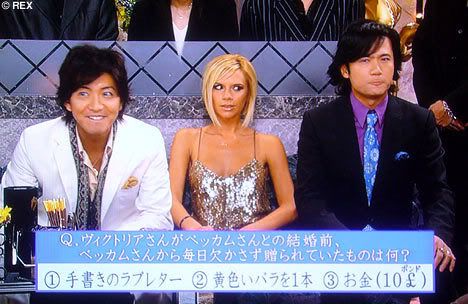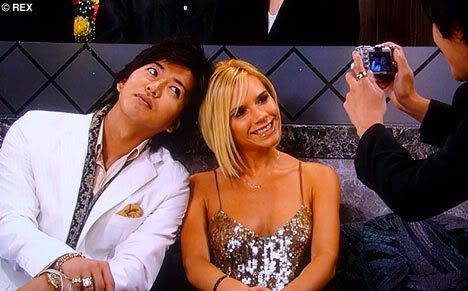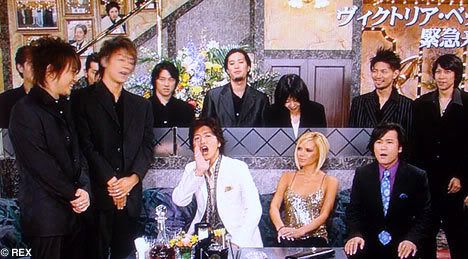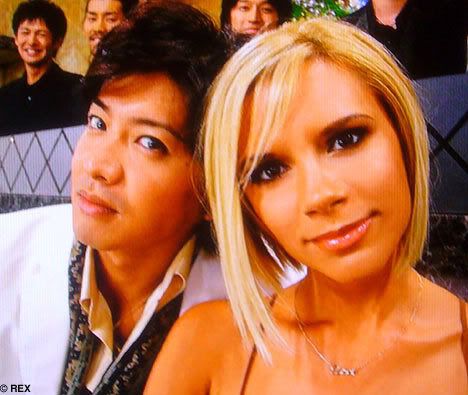 Source