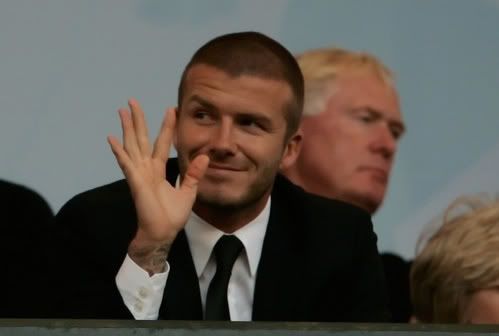 Hi all,

Hope you are all well? I have been working hard this week in the gym to keep my fitness levels up. I've also been spending time with my physio as well to work on improving my knee and it seems to be working. I can now run, sprint and cut and now I just need to work on striking and passing the ball a bit more – I even managed a small five a side game to test out my fitness but it showed me that I'm not quite ready to play yet. I'm hoping to have some involvement in the game within the next week or so.

But it has been great to see The Galaxy doing so well – they beat Houston Dynamo 2-1 on Sunday, which was a great game. Houston are near the top of the table, but that win has put the team in with a chance of making the play offs, which would be incredible.

All the best
David
I am glad he is not rushing himself back. It would be nice to see him play one more game before the end of the season, but not at the expense of his health.
Source