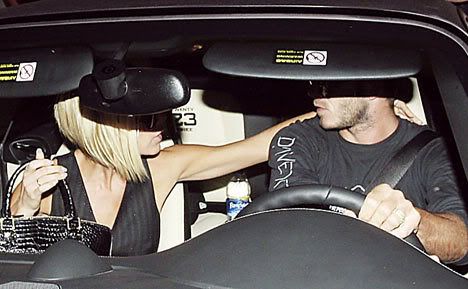 What a lucky girl. David Beckham met his gorgeous wife at LAX in his brand new Porsche 911 Turbo Cabriolet.
The car cost £100,000, (small change to the Beckhams), and David then spent another £100,000 having it completely modified, including the "23" motifs in the rests.
I am guessing Victoria's luggage went in another car (or a truck), as girlfriend does not travel light.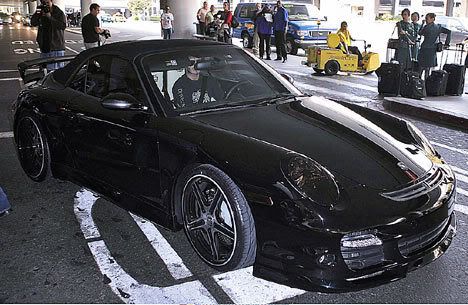 Source