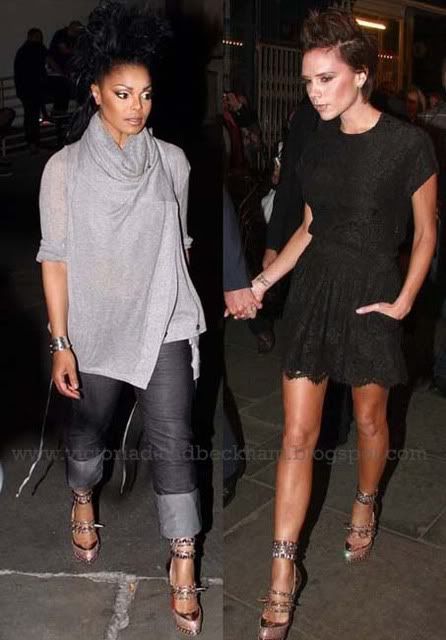 Janet Jackson first wore the
Christian Louboutin for Rodarte Fall 2008
spikey heels during her tour in Los Angeles when she did a segment for the Tyra Banks show with a grey sweater and rolled up jeans.
Victoria Beckham wore the same shoes out to dinner Friday night in London a black cocktail dress with a lace overlay.
Two different women, two different styles.
Faded Youth blog
noticed that I wrote about Janet Jackson wearing the same boots earlier this week on my
fashion blog
.