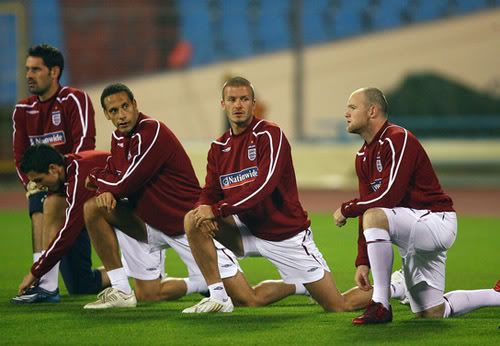 Hi everyone,
Well, I'm still with England at the moment as we've a big game against Belarus tonight and, of course, we'll be looking for another win. So far, things have gone well for us in the qualifying matches with three wins out of three and plenty of goals scored.
The match against Kazakhstan at the weekend was our first qualifier at Wembley and although we couldn't break the team down in the first half I felt once we got the first goal we controlled the match. I think the expectation was that we'd win 5-0, but once we didn't get the early goal it took a while to create the chances. In the end though, the result was a good one and we're in a strong position in the table.
Obviously, I was pleased to get on the pitch and get involved. It's one of the things that substitutes are for, to come on and create chances, so I was pleased that I was able to do that for the team.
Away from England, I was delighted that the Galaxy won on Sunday. Although I love playing for my country it's hard when my club is playing when I'm away and I can't contribute in some way. It was brilliant to see them win though and that means we're still in with a chance of making the playoffs. Other results have to go our way but we're not out of it yet, so well done to the team.
That's all for now.
Take care,
David
Here are some pictures of David Beckham and his team mates training at the Dinamo Stadium yesterday in Belarus.