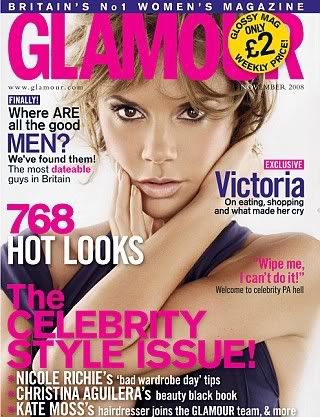 Victoria Beckham is on the cover of
UK Glamour
magazine's November 2008 issue.
Unfortunately, it is the Allure cover via German Glamour cover.
Surely they could have taken some newer picture, or at least other picture from the editorial.
I will be buying the magazine tomorrow - hopefully my scanner works.
In the magazine Victoria Beckham talks about her love of vintage fashion, her boys and putting on those PVC trousers again and why she cried during the Spice Girls reunion tour.
She says that David Beckham's her soul mate...ahh how cute.
Source