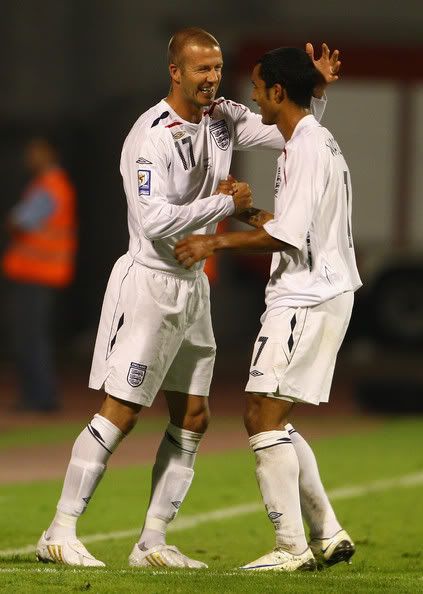 England coach Fabio Capello had indicated that David Beckham's time in the national team may be over, after praising young winger Theo Walcott as a star of the future.
It has been suggested that Beckham's main role could be mentor, as he was to Walcott in Zagreb when Walcott praised Beckham for the way he unselfishly helped him prepare for the biggest game of his life despite being left on the sidelines himself.
Since then Beckham has said he would be happy to step aside to allow Walcott to flourish but also insisted he wants to continue as an England player, even from the bench.
Capello names his squad later today at 7pm (GMT), so we will see if David features.
Source