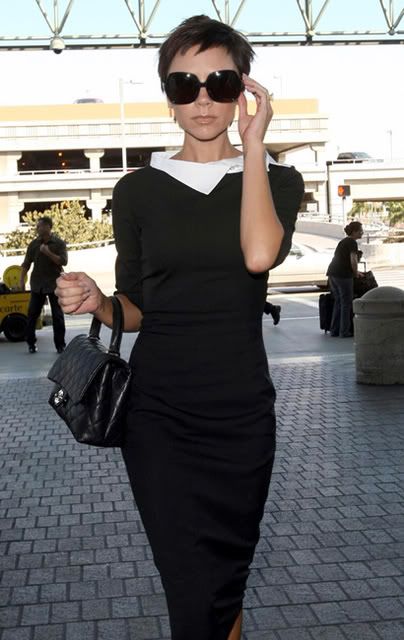 Yesterday Victoria Beckham was arriving at LAX headed to London.
Why?
Well it is rumoured that she is traveling to for a photo shoot with Vogue Russia in London.
Vogue Russia is actually written in London and not Russia, so this could very well be true.
The fashionista looked AMAZING wearing a black sheath dress with a white shirt collar.
Source
&
Source