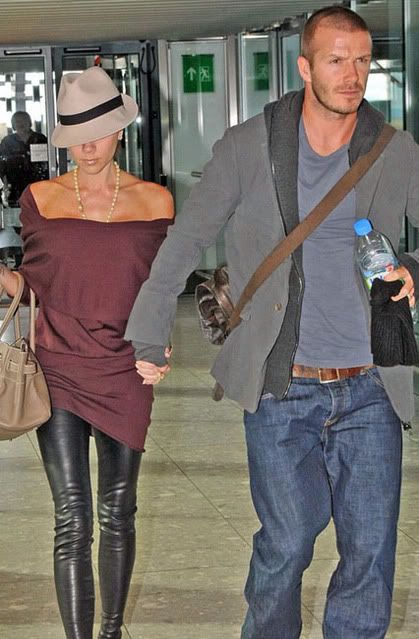 It has been a busy week and a half for the Beckham's with David on international duty and promoting GO3.
Victoria was promoting the launch of her Fall 2008 dVb denim collection, and being fabulous - which all know can be exhausting for the fashionista - but on Saturday the Beckhams said cheerio to London as they strolling hand-in-hand through the Heathrow airport in London on Saturday.
Of course I love her look of a fedora hat, PVC pants, burgundy off the shoulder dress and Louboutin's.
Source