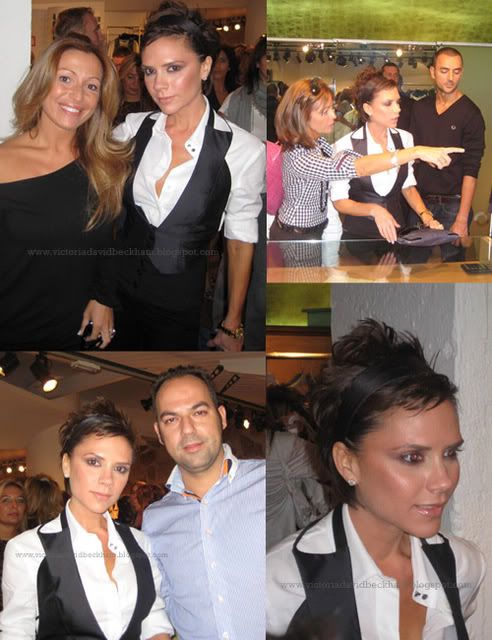 The beautiful Estefania was very kind to share her encounter with Victoria Beckham at Ekseption boutique yesterday.
"Victoria arrived half an hour of delay because of the terrible traffic. There were dozens of fans at Ekseption´s door with all the press, because they couldn't go inside the shop".

"Victoria was spectacular, she wore Marc Jacobs shoes, dVb jeans (of course), white shirt and a little black vest. She wore a headband on the hair and she was so beautiful, so sweet..."

"Victoria was absolutely lovely with everyone, she posed in a thousand pictures with her fans in the shop, she signed a lot of autographs, and she smiled all the time ... fantastic!!!. I'm so happy, she posed with me, she signed on my book (that extra half an inch, of course) and she signed in a new jean I bought while I was wearing it!"
Estefania thanks for your stunning pictures, I am so happy you decided to share them with us all.
You are very lucky and it sounds like you had a great experience, I am very very jealous, but extremely happy for you at the same time, and I am sure the other VB fans are too. :)